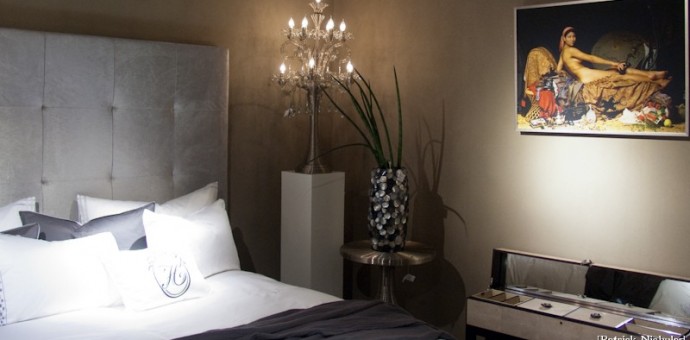 There is nothing like photography for decorating a home. Gone are the days when photography was chained to the 10×8″ print, tastefully matted and mounted in a plain black frame. Now things are much BIGGER!
Cheaper than a  painting and bigger than a  lithograph, a large photograph is the perfect way to make a bigger splash. Pigment print photographs are now guaranteed to last 150 years for colour and 200 for black and white. They can be printed very large indeed. On my Epson 9800 I often do prints up to 2×1 metres. They are mounted on neutral density board which is very light and framed without glass. That way they are not heavy and there are no nasty reflections.
Prints are water resistant too and I spray them with invisible matte varnish which also protects them against UV and humidity so you can put them in the bathroom. I also on occasions wax them. This is a complex and lengthy process, but it really adds texture and a three dimensional quality to a picture. Another way of mounting a print is behind plexiglass or resin, both of which are very fashionable at the moment. Recently a Dutch company, Vandijkenglas has developed a new way of printing on glass so that not only  is it possible to decorate a bathroom but even place prints outdoors in the garden.
I use fine art cotton rag paper by the German manufacturer Hahnemuhle who have been making paper for over 400 years. I like their William Turner paper; it is bright white,  has a finely ribbed surface and works well with both Colour and Black and White. Occasionally I use the heavier and bumpier paper Torchon or even canvas.