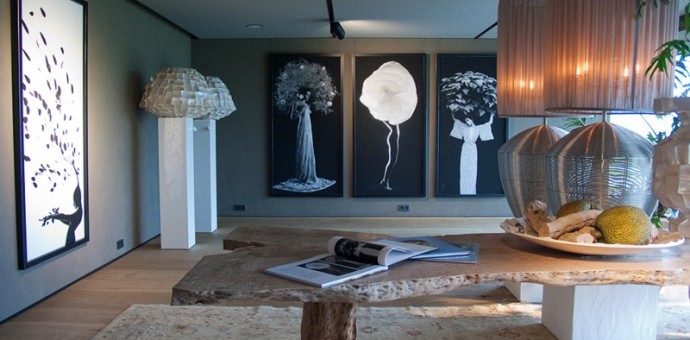 Despite the fact that photography is seen more and more in art galleries, my work tends to be shown most in furniture show rooms and Design Stores.
I like to print big and a framed photograph covers a lot of wall space. Someone visiting a design store looking for furniture is well disposed to buying a work of art and what's more a photograph is a very economical option; on the whole photos cost less than paintings and are bigger than limited edition lithographs.
When the sculptor Bernini, already famous in Italy, was invited to the court of the Sun King Louis XIV rather than being awed by the autocratic monarch he immediately  came right out with his superb, "Let's not waste time talking about small art let's talk BIG!"
My feelings entirely! After over 30 years of taking pictures I can no longer abide the 10×8″, neatly matted, and soberly black-framed under glass. The pigment printer has liberated us photographers from the straight jacket of the ten by eight. I print on water colour cotton rag paper, and I print big. But it is not just the size it's the type of paper too. I use mainly Hahnemuhle William Turner with a slightly rough surface and occasionally the heavyweight Torchon with a very bumpy surface. These matt prints are printed large, dry mounted and framed without glass.
Another place to hang a print is from the ceiling. How come we ignore our ceilings? For centuries painters have frescoed ceilings and not just in magnificent halls but in Italy at least comparatively humble homes as well. If there's no space left on the walls, hang 'em high!