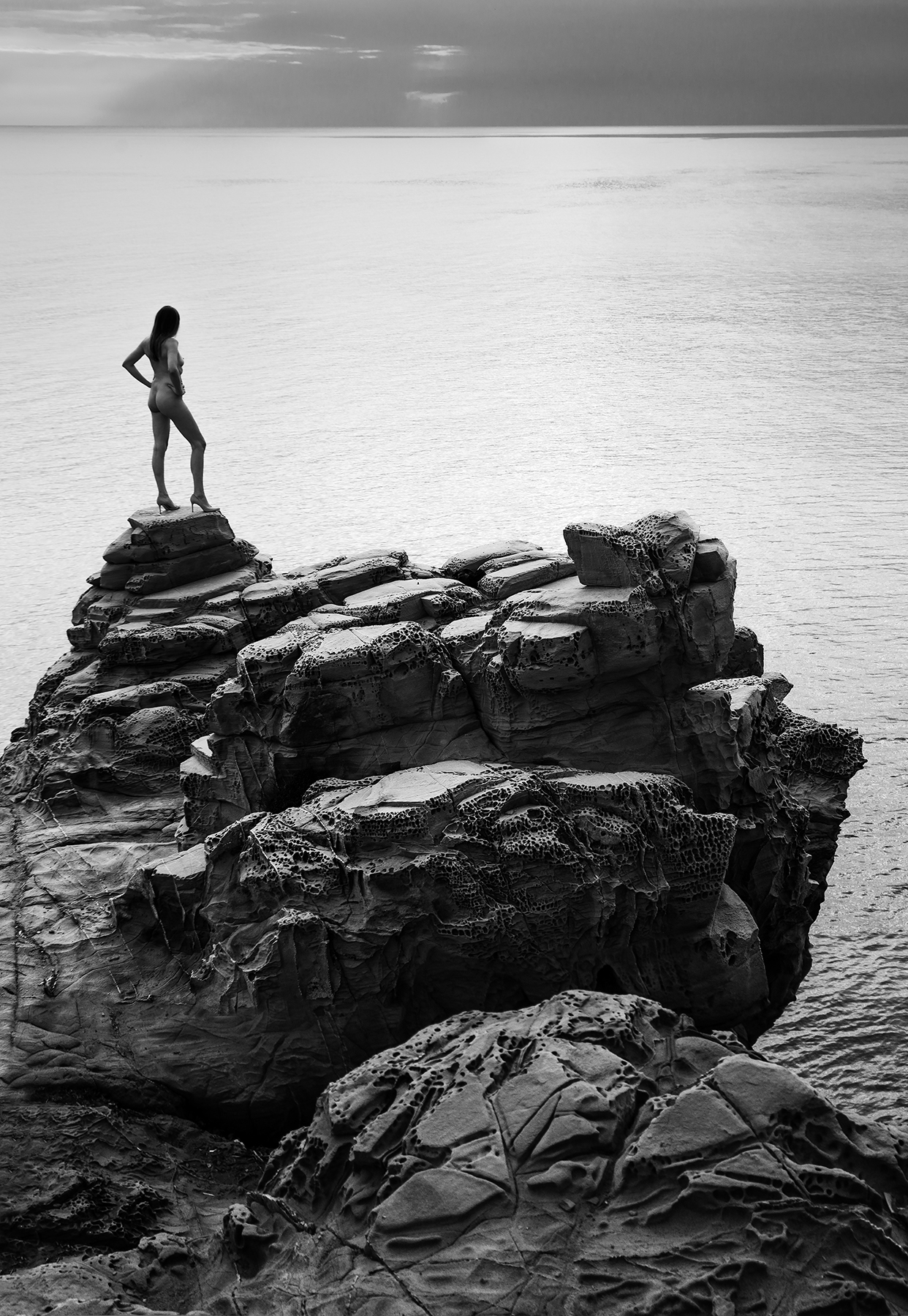 In These Shoes? Inspired by Kirsty MacColl's song and The Wanderer by Caspar Friedrich
The Romantic Imagination
The inspiration for In these Shoes is Wanderer above the Sea of Fog by Caspar David Friedrich, the archetypal image of Romanticism. This picture expresses a yearning for adventure, excitement and the wanderer's longing for far horizons – even if she is wearing high heels.
The Locations
Friedrich's wanderer stands on a rocky outcrop in an area I know well called Cesky Raj, the Bohemian Paradise, that straddles the Czech lands and Saxony.
The model was brave, she really was standing on the edge of the abyss above the Mediterranean. In fact she had to rest for a while as her knees were trembling so. But for all her courage, this picture is not so much a portrait of her as one of me, of my own yearning to travel again.
The photograph was shot on a rock above Buca della Fata (the Fairy Cove) beneath the cliffs of Populonia in Tuscany.
Both pictures express a longing for distant horizons, an escape from the here and now. The title In These Shoes comes from the  song of the same name by Kirsty McColl.
In These Shoes
I once met a man with a sense of adventure
He was dressed to thrill wherever he went
He said: Let's make love on a mountain top
Under the stars on a big hard rock
I said: In these shoes?
I don't think so
I said: Honey, let's do it here
You will find out more about this picture and a behind the scenes video on the blog