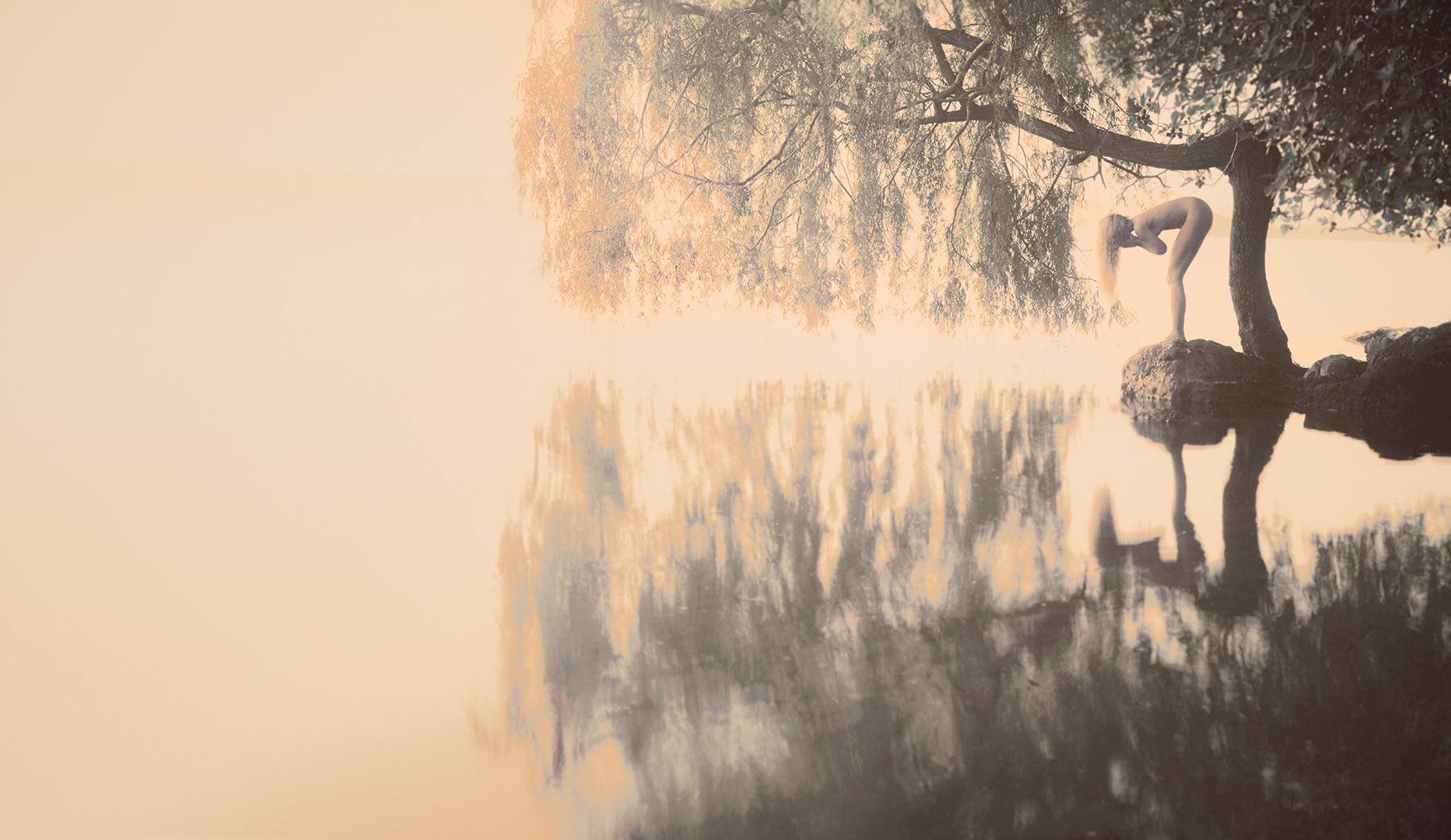 The broken bough
In early spring 2009 I took a picture of a weeping willow on Lake Bolsena in Central Italy. A fortnight later a high wind ripped off the upper bough and for at least a couple of years it lay semi-submerged, rotting in the shallow water below.
Marc Bolan's song
I said to myself that when it was finally swept away I would set one of my Belle pictures under this beautiful maimed tree. I thought a refrain from a very short Tyrannosaurus Rex song of 1969 called The Misty Coast of Albany would make a suitably moody title, 'weeping willow woman.'
The German model
So I searched for a woman of willowy build with suitably long hair, a latter day Rapunzel, and found Kerstin, one of the many northerners who like myself has chosen to live in the magical part of the world that is Central Italy.
For more about the making of this picture visit the blog post
​